Free shipping on orders Orders of $100+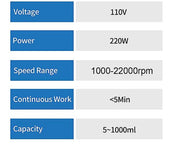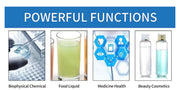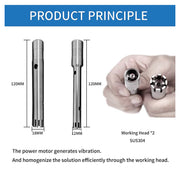 3rd Eye Custom Homogenizer
Product Info
Our custom homogenizer pairs its compact and modern design with the greater function of higher speeds, making nutritional absorption much easier for our ceremonial cacao & elixirs.  

The higher speeds of our homogenization help emulsify your elixir between two immiscible liquids and emulsify trace organic matter in water with the fat.  
Make the extraction of fat-soluble substances and organic solvent-soluble substances easier.

Package Include
Homogenizer x1

Working Head x2

Spare PTFE Sleeve x4

Tool Wrench x1

Magnetic Foot x3

50ml Beaker x1

Brush x1

Operation Manual x1