Free shipping on orders Orders of $100+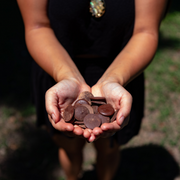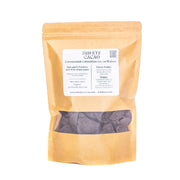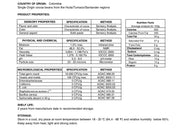 Ceremonial Colombian Cacao Wafers
Product Info
Ideal for those using cacao ceremonially, or in bulk. Cacao disks are easy to measure and use! Ideal for preparing a full ceremonial cacao brew, a morning beverage (great alternative to coffee!), adding to healthy drinks, and adding to your fine desserts! Simply melt down cacao disks and add to your favorite recipes!
About This Colombian Cacao:
100% pure, ceremonial grade cacao 

Criollo and Trinitarian Cocoa
Fat content: 48%-52%

This rich cacao comes from a Colombian farm called "La Granja Luker" ("Luker" farm). Founded in 1962, the main purpose is to train local farmers to improve critical practices in harvesting under changing environmental conditions, fertilization techniques, pruning methods, plantation layouts and efficient pest management to increase productivity and ensure sustainability. According to CasaLuker's statistics, Granja Luker trains approximately 700 farmers per year and has trained over 30,000 farmers over the past 50 years. Their laboratories have discovered 14 genome varieties of cocoa through applied research projects. Through continuous innovation, the company has been able to achieve major improvements that have had long lasting effects on the farming community.

Flavor Profile: 

Banana and coffee tones with a malty after taste
Creation: 
Take 6-8 wafers and add to 6-8 oz of hot water. Traditionally, cacao paste is only made with hot water and some herbs. You can definitely add nut milk or sweetener if you desire!